Amnesty Kilimanjaro Challenge 2012
Raised So Far
$98,698.37
Help us raise vital funds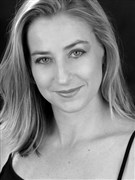 Creator: Julie Verley
Close at Thursday, 28 March 2013
Making a difference
Hi
I'm participating in the challenge of a lifetime and have committed to Climb Mount Kilimanjaro in August 2012! 7 days left to Go.............................
In doing so, I'm going to be raising much needed funds and awareness for Amnesty International Australia to assist them in their stance against women and children facing injustice and abuse.

I am passionate about making a difference. As a result, I made a life changing choice at the wonderful age of 44. I decided I needed to do more than just talk, I needed to take action. With this in mind I made a commitment to go back to university to complete a four year full-time degree in social work. I am currently completing my third year. Although, there have been many challenges along the way, I have embraced them just as I am embracing this amazing challenge, because it is worth it.
I know there are many worthy causes competing for attention and support, and we all have divided allegiances. However, I have focused on this cause because to me this kind of oppression feels transcendent - as does the opportunity to make a difference.
As a token of my gratitude, I will be taking a banner to the summit with all the names of those who have donated to Amnesty and supported my quest in making a difference.
I therefore ask you to join me in making a difference.
Please help me raise vital funds to defend the rights of women and children in every corner of the world.
Together we can make a difference!

Click on Donate Now to make a secure online donation.

On behalf of the those helped through Amnesty's amazing work, thanks for your support!

Amnesty International Australia
Amnesty International believes in equal human rights for all.  Amnesty International Australia is part of the global movement of over 3 million ordinary individuals, defending human rights and dignity. We work in Australia and around the world to stand up to injustice and protect those facing abuse. To do this, we mobilise people, campaign, conduct research and raise money for our work. We are promoting a culture where human rights are embraced, valued and protected.
FUNDOMETER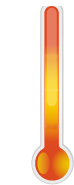 Target
$5,000
Raised So Far
$5,835